Glendullan Single Malt Scotch Whisky
Dufftown Aberdeenshire AB55 4DJ Scotland
Tel: +44 (0) 1340 822300 / Fax: +44 (0) 1340 822302
Viewer's Comments about Glendullan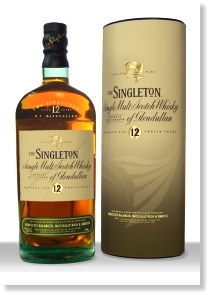 There is a local saying in Dufftown: 'Rome was built on seven hills and Dufftown stands on seven stills.' Glendullan is the seventh and last distillery built in the town and began production in 1898.

Set in Glen Fiddich – the valley of the deer – Dufftown was founded by the 4th Earl of Fife to provide employment after the Napoleonic Wars. Thanks to its naturally pure water, it soon became the centre of the distilling industry. Today, the town lays claim to the title of "Malt Whisky Capital of the World" and the Glendullan distillery continues to thrive on the original site where it was built in 1897.

Production began in 1898 and in 1902 the Glendullan single malt was supplied by royal request to King Edward VII. In 1972 the distillery was expanded to meet demand, with six stills added.

Today, Glendullan produces more whisky than most of the distilleries in Diageo's Classic Malts Selection. And given that the Singleton of Glendullan has already been so well received, we can't imagine there'll be any let up soon.

The Singleton of Glendullan may be new, but its impact has been immediate, most notably on the experts from the Beverage Testing Institute who gave The Singleton the highest ranking of three leading malt whiskies with a score of 92 and a rating of 'Exceptional'.

The Singleton of Glendullan has a rich, smooth character that is derived from the combination of spirit matured in European Sherry Oak casks and American Bourbon Oak casks. American Oak brings subtle, honeyed hints of sweet vanilla while European Oak brings lush fruit and balancing dryness. It's this blend of American Bourbon Cask and European Sherry Cask aging that provides the unique balance and character.

This round, elegant and finely balanced malt comes from the heart of Speyside. Malted barley, often locally grown, is carefully selected, and pure water is drawn from the high, wooded hills above the distillery glen. We bring them together slowly, to ensure the spirit's round, elegant and beautifully balanced nature. We take longer still to prepare each distillation, pausing to find the most fragrant, rich fruit flavors.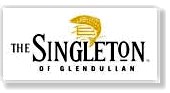 Food suggestion: Delicate and complex with an underpinning sweetness, The Singleton is delicious with fresh buffalo mozzarella and with air-cured hams.

Taste style: Smooth, spicy then soft and pleasantly sweet. A good spread of flavours with a creamy smooth slightly drying finish.
Courtesy of Glendullan Distillery