Glenugie Whisky Distillery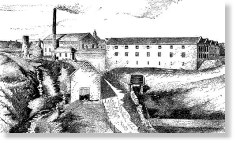 Glenugie Distillery was one of Scotland's most easterly distilleries. It was situated near the port of Peterhead where the river Ugie meets the sea. Its water source was from local springs.

When Scottish Highland Distillers bought Glenugie, they completely renovated the distillery. At this time, the annual output was 90,000 gallons. In 1956, Glenugie once again underwent a major renovation. Included in the renovation was an oil-fired burner which replaced the coal-fired system. As a result, production was significantly increased. The distillery had 2 stills.

The Glenugie Distillery was permanently closed in 1983.