Knockando Whisky Distillery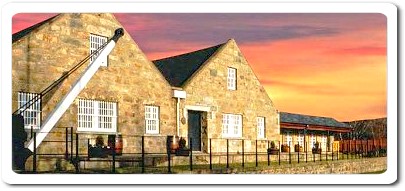 It is a place of magic. The pagoda-shaped roof, almost hidden by trees, broods above a lonely bend in the river. But Thompson did not choose to site the distillery at Knockando for its romantic position. Instead, he wisely chose it for the remarkable waters of the Cardnach spring – created by rain and melted snow, absorbed deep into the peat and rocky earth, bubbling pure from underground and tapped before they reach the Spey.

At the same time that he built his distillery, Thompson acquired the sole water rights to the spring. No other distillery has access to them. Knockando™ owes its special delicacy and fragrance to the purity of the water drawn from the spring.

Knockando has always been a community. Today a village of around 200 people, the stone houses cluster around two centers – the placid parish church and the distillery.

Although almost a century old, Knockando distillery was considered to be one of the most advanced in all Scotland at the time of its construction. It was in fact the first distillery to be built with electric lighting.

A railway siding into the distillery was built in 1905 linking it to the Great North of Scotland Railway and enabling Knockando™ malt whisky to be transported throughout Great Britain.

Cottages were built for the distillery workers and today they are inhabited by their modern day counterparts. The largest, most imposing house was built for the Customs and Excise Officer, an ever-present figure at all distilleries. Today the house is occupied by Innes Shaw – the distillery manager since 1978.

So, for almost a century, Knockando distillery has continued to produce fine malt whisky with only the briefest of breaks during the two World Wars, when most Scottish distilleries were forced to close.

Distillery Manager
Innes Shaw

Contact Us
Knockando Distillery
Knockando, Morayshire
AB38 7RY Scotland
Telephone: +44 (0)1340 882001

The Knockando Distillery not open to the public.