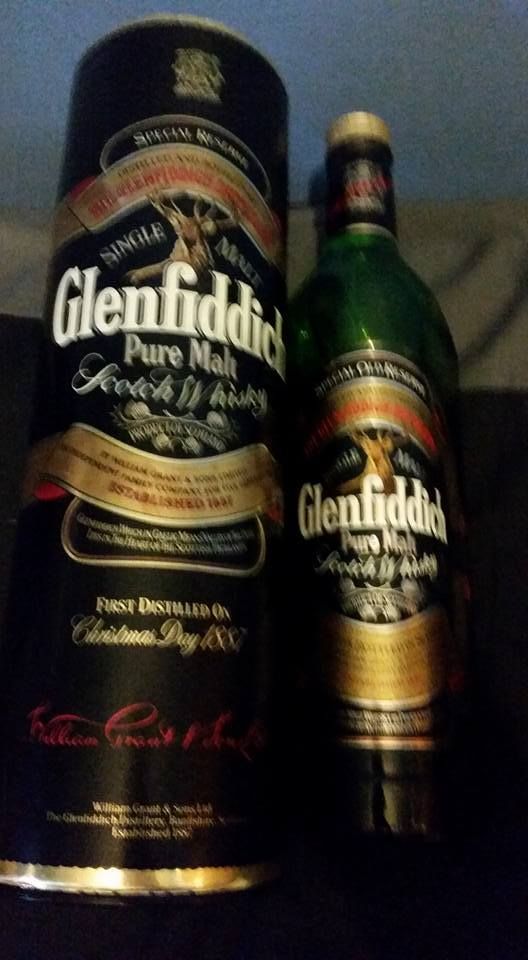 Hopefully that link to my pic is working, anyways, I have this bottle of Glenfiddich that was given to my Grandad back in 1992 ( as well as some other items but they aren't really for this site) I REALLY didn't want to open the tube box as it had never been opened but someone told me that there would be a date on the bottle so I had to open it to check said bottle but have not really found anything that helps me out.
Basically I need to know what this is worth, I know sentimental value isn't worth much to anyone who may buy be willing to purchase this, simply I don't want to be screwed over.
I don't really drink anymore or I would have polished this of myself with a mate or two.
Anyways, any help with this would be greatly appreiciated.