Convalmore Single Malt Scotch Whisky
Dufftown, Aberdeenshire, AB55 4BD Scotland
Viewer's Comments about Convalmore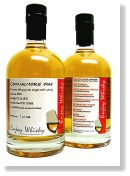 The Convalmore distillery was built in 1893 by Convalmore - Glenlivet Distillery Co. Ltd. It was then purchased in 1904 for £ 6000 by W.P. Lowrie & Co Ltd. In 1906, it was acquired by James Buchanan & Co. Ltd. (Buchanan's Blends). Buchanan, who founded his own firm in 1884 in London, had stocks of both bulk and bottled whisky which were mainly drawn from W. P. Lowrie and Co. Ltd. In 1930, Convalmore was taken over by DCL (Diageo) and then in 1985, it was mothballed. The next change of hands was not until 1990 when it was sold to William Grant & Sons. Although the license is sill retained by Diageo and they have the rights to market official bottlings (but have yet to do so), the premises are owned by Wm. Grant & Sons who own its neighbouring distilleries, Glenfiddich, Balvenie and Kininvie. Today, the distillery serves as warehousing facilities for Wm. Grant & Sons.



Convalmore, rarely seen as a single malt, was a major contibutor to Buchanan and Black & White blends. The only two official single malts to hit the market: Convalmore 24 Year 1978 and Convalmore 28 Year 1977/2005. Convalmore has only been bottled as a single malt by independent bottlers.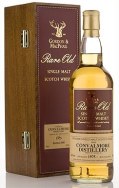 CONVALMORE 1975 CONNOISSEURS CHOICE SINGLE MALT SCOTCH WHISKY
GORDON AND MACPHAIL
Convalmore 1975 Tasting Notes

Nose: Well balanced. Fruitcake, spice. Rubbed petals. Cut herbs, honey.

Palate: Medium, refined. Flour, barley. Juicy cereals, spices, rum, touch of lemon zest, marmalade.

Finish: Good, gentle whirls of smoke, marmalade on warm granary toast.
Convalmore Whisky Distillery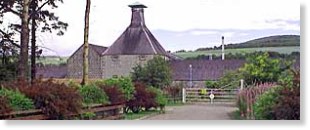 Convalmore distillery, founded in 1893 and designed by architect Donald Mackay, is one of the "Seven Stills" of Dufftown. The name Convalmore comes from the Conval hills as well as the distillery's water source which is from a spring within these hills. In 1909, it was partially destroyed by fire, however, it was quickly rebuilt by the next year. When it was reconstructed, a continuous still was installed which had the capability to distill 500 gallons of wash an hour. Although cost-effective continuous distillation worked very well with the grain distilleries, it adversely affected the spirit during maturation. As a result, this process was abandoned and the continuous still was replaced by the pot stills in 1916.

The distillery was modernized in the 1960s by Diageo (successor of DCL / UDV). Indirect steam heating of the stills was installed as well as two more stills making Convalmore a four still (2 wash stills & 2 spirit stills) distillery. Production continued until the distillery's closure in 1985. The distillery buildings are owned by Wm. Grant and Sons and they utilize the facility to increase warehousing capacity for Glenfiddich.