Alness, Morayshire
IV17 0UTScotland
Tel: +44 (0)1349 882362 / Fax: +44 (0)1349 883655
Viewer's Comments about The Dalmore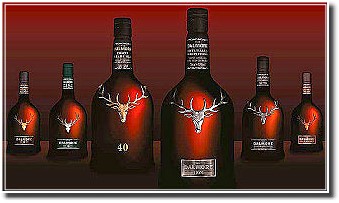 The Dalmore story began in 1839 with Alexander Matheson, who lived in the Highlands of Northern Scotland. Matheson found the rich peat and pure water sources of the Highlands to be the makings of a perfect Scotch offering. He built a distillery in the area and produced small batches of his Single Highland Malt Scotch until 1886, when the Mackenzie family acquired his operation. When a member of the Mackenzie family risked his own life to save Scotland's ruler, King Alexander III, from a charging stag, the grateful king offered a token of his appreciation by bequeathing the stag to the Mackenzie family as a symbol of valor and courage. And more than 130 years later, the stag head still appears on every bottle of The Dalmore.

For well over a century, The Dalmore® has been made by hand, in the time-honored way, by a small band of local stillmen. The process is meticulous, and includes double distillations in copper pot-stills and patient aging in white oak and sherry wood casks.

No other Scotch captures the essence and the tradition of its people like The Dalmore. For over 160 years, Dalmore Distillery has produced malts of great character and distinction, thanks in recent years to the dedication of Master Distiller Richard Paterson. He's the third generation of his family to serve as Master Distiller—a rich family lineage that is unmatched in the industry.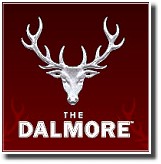 Richard and his band of stillmen create The Dalmore range of expressions which continues to receive acclaimed awards for both its exceptional spirit and innovative packaging. The 12 Year, Gran Reserva, 15 Year, King Alexander III 1263, The Dalmore 1974, 40 Year and 50 Year each contain specific flavors and special nuances that originate from select wooden casks, Scottish climate and careful supervision.

The Dalmore is now one of the most popular and luxurious Single Malt Scotches in the world. Created in the prime barley-growing district of Scotland, The Dalmore is a spirit of distinction and pedigree. Shaped by time, water and weather, it deserves its place as one of the world's most respected whiskies, and rewards its loyal admirers with a unique, full taste that reflects its origins.
Courtesy of The Dalmore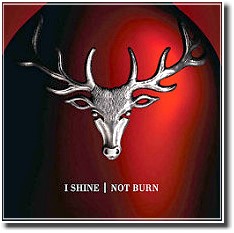 The launch of a new range of expressions of whiskies from The Dalmore is guaranteed to push the traditional boundaries of excellence and luxury in the whisky market. The new collection, beautifully presented and bearing the iconic 12 point stag's head, is set to become one of the year's most desired releases.

Combining the delicious delights of indulgence and decadence, one sip releases a full assault on the senses delivering not just a myriad of fruits, spices and mellow perfumes but taking the drinker into a world of hedonistic delight, where the myths, legends and history of this single malt can be experienced.

Described as 'alchemistic artistry', the artisan craftsmanship of creating The Dalmore relies on inherent skills passed down through the generations. Indeed, Richard Paterson, third generation master distiller, with four decades of expertise, crafts and endorses The Dalmore.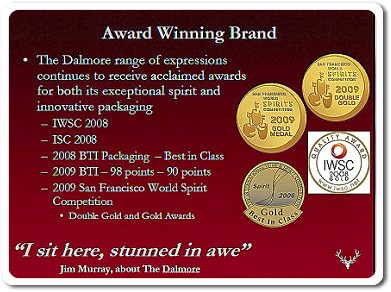 This new collection of nine unrivalled whiskies aims to challenge traditional perceptions of the whisky industry and target an up-and-coming breed of young, affluent and discerning whisky drinker. Presented in elegant, stylish packaging, it has moved away from the traditional "hills and stills" messaging. Recognising that discerning consumers are seeking new, contemporary interpretations of traditional drinks we believe The Dalmore can satisfy this opportunity. Drawing inspiration from our heroic past, our legends and our success in the past with our 62 yo we are embarking on a journey of premiumisation and will stand as a beacon of supremacy.
The collection, drawing inspiration from our The Dalmore 62 year old will include: The Dalmore 50 year old, The Dalmore 40 year old, The Dalmore 1974, The Dalmore 1263 King Alexander III, The Dalmore 15 year old, The Dalmore Gran Reserva and The Dalmore 12 year old. Crossing the boundaries of expectation, by jettisoning the traditional "hills & stills" message, our new Dalmore range is the perfect addition to an intelligent and discerning lifestyle.
The Dalmore spirit benefits from longer than typical maturation - 12 years, instead of the more regular 10. Judicious selection and the precise balance of American white oak and Oloroso sherry wood delivers our most vibrant expression - robust yet elegant, with an aftertaste of brilliant complexity.

Deep golden mahogany in colour with orange, marmalade and aromatic spice on the nose. Elegant and rich on the palate with intense citrus and hints of sweet vanilla pod to finish, enhanced by increased sherry wood for an aftertaste of great complexity.

Gold Medal - San Francisco World Spirits Competition 2009
Rated 90 - Beverage Tasting Institute 2009

Our Master Distiller has selected our most intense whiskies, typically aged from 10 - 15 years, drawn exclusively from first fill oak casks for this unique expression. Aged in 40% American white oak and 60% Oloroso sherry wood. Once combined, the liquid is returned to the upstanding sherry butts for a further six months, delivering an enhanced, intense taste experience with a sweet finish.

Elegant and refined with hints of citrus and autumn fruits on the nose. Marmalade and Christmas cake tantalise the palate with subtle hints of roasted coffee and chocolate. This is followed with ripe oranges and lemon peel, giving delicate, zesty top notes.

Gold Medal - San Francisco World Spirits Competition 2009
Rated 91 - Beverage Tasting Institute 2009
Time, cask type and warehouse conditions can all influence the maturity of a single malt. For this Dalmore, 15 years in bespoke Matusalem, Apostoles and Amoroso sherry butts from Jerez de la Frontera have all been elemental. The redolence of these vessels delivers the perfect balance between spirit, wood and maturity.

Potent and robust, this expression delivers a rich and aromatic taste experience.

A rich and aromatic heart full of dried spices, cloves, cinnamon and ginger with a concentrated citrus mouth-feel to tantalise your tongue and an abundant aftertaste of spice to reward the palate.

Double Gold Medal -
San Francisco World Spirits Competition 2009

Over the course of our history, The Dalmore's remarkable spirit has been filled to French wine barriques, Madeira drums, sherry butts from Jerez, Sicilian marsala barrels, port pipes from the Douro and bourbon barrels from Kentucky.

Each of these casks have now been united to create an exceptional malt where the individual characteristics of each cask work together to form a rich deep spirit.

Aged aromatic oloroso butts and Madeira drums provide citrus orange, spice and nuts, whilst redolent bourbon barrels deliver warm vanilla notes. Rich port and marsala woods adds hints of wild berries and fleshy plums, enhanced with red fruits from Vintage Cabernet Sauvignon barriques.

Gold Medal - San Francisco World Spirits Competition 2009
Rated 94 - Beverage Tasting Institute 2009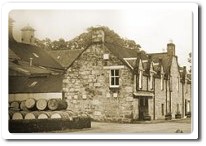 The Dalmore distillery is located in Alness, about 20 miles north of Inverness, and is easily accessible by car. Located in the Highlands of Scotland, the distillery is situated in a breathtaking setting, with its rich bird life of oystercatchers, herons and sea birds.
Established in 1839 by Alexander Matheson, Dalmore Distillery sits on the banks of the Cromarty Firth, overlooking the rich and fertile Black Isle, the "big meadowland," from which it takes its name. The distillery was later purchased by the Mackenzie family in 1886, and the "twelve pointer stag" was introduced from their clan crest—a symbol that still adorns each and every bottle of The Dalmore to this day.

Clean, crystal-clear water from the nearby River Alness is used to create The Dalmore in the time-honored way, and the small band of stillmen who run the distillery all originate from a handful of local families. Years of experience, along with true craft and pride in their work, ensure that The Dalmore Whisky's unique character and quality never falter. It remains the classic Highland malt.

Opening Times for The Dalmore Distillery
Featuring some of the oldest whisky stocks in the world, visitors will get a rare insight into the skill, expertise and time that go into creating each precious drop of The Dalmore.
April - October
Monday thru Friday: 11:00 AM - 5:00 PM.
Weekend: Pre-booked group bookings only.

November - March
Monday to Friday: 11.00am to 3.00pm
Weekend: Pre-booked group bookings only.

Admission is Free

Large groups are advised to pre book. For more information or to arrange a booking,
please call +44 (0)1349 882 362 or send an email to The Dalmore Distillery.

Courtesy of The Dalmore