Glenlochy Single Malt Scotch Whisky
North Road, Fort William, Highland
PH33 6TQ, Scotland
Viewer's Comments about Glenlochy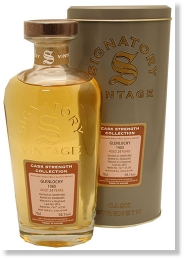 David McAndies, the director of the Glenlochy Fort William Distillery Company, founded the Glenlochy distillery in 1898 on the west coast of Scotland. McAndies wanted to take advantage of the whisky boom, yet he was too late and opened during the Pattison crash. Production started in 1901, but in 1919, the distillery fell silent. It remained silent until 1937, although there was a very short period of production during 1925.

Glenlochy went through periods of openings and closings through its lifetime and changed hands of ownership several times. In 1937, Thomas Rankin purchased the distillery and within the same year, he sold it to Train & McIntyre Ltd. In 1953, Distillers Company Ltd. (DCL - later known as Diageo) acquired Train & McIntyre, Ltd. and the distillery was operated by Scottish Malt Distillers (SMD). In 1983, Glenlochy was closed due to the rationalisation programme.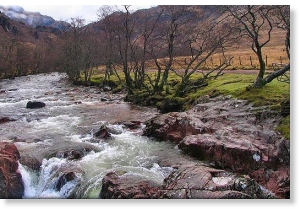 The River Nevis
Glenlochy was sold to the hotel group, West Coast Inns, Ltd. Permission was granted to demolish all of the distillery except for the kiln and pagoda roof since they have been declared historic. Today a luxury guest house by the name of Distillery House is situated upon the grounds of Glenlochy.

Diageo released some Glenlochy official bottlings in their Rare Malts series. Douglas Laing, Gordon McPhails, Duncan Taylor, Cadenhead's and Signatory have bottled a few versions of Glenlochy. Almost all of Glenlochy's output went into to blends.