The Macallan Distillery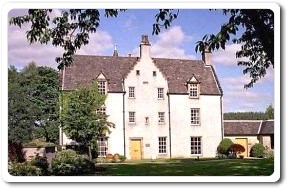 Established 1824
High on a hill overlooking the River Spey, with magnificent views across to Ben Rinnes, the Macallan Visitor Centre nestles within the glorious Easter Elchies Estate at Craigellachie. Here you can discover the extraordinary lengths we go to, to create our single malt Scotch whisky.

TOURS

The Experience Tour
In small groups with a maximum of ten people to ensure a personal experience, our friendly and knowledgeable guides will show you how we make The Macallan's rich new make spirit and how our unparalleled investment to the finest casks, contributes to the natural colours, aromas, and flavours that distinguish The Macallan. The tour ends, appropriately, with a complimentary dram of The Macallan! Tour duration: 1 hour and 20 minutes. Pre-book: Distillery@TheMacallan.com
Precious Tour
Our Precious Tour is an extended visit of the full production process, Warehouse 7 and 'The Story of Oak', ending with a tutored nosing and tasting presentation in the Visitor Centre across a range of Macallan whiskies! Pre-booking required. Distillery@TheMacallan.com
Admission
Charges apply to both tour options. For details, times and charges please contact the Visitor Centre. Tel:- +44 (0)1340 872280. Only children older than 8 years old are allowed on the tours and each tour is limited to a maximum of ten people.
The Visitors Centre is open to visitors all year, although opening days and hours do vary and is dependant on the distillery production schedule.

Opening Times:

November to Easter
Open Monday to Friday
11.00 to 15.00
Easter to August
Open Monday to Saturday
09.30 to 16.30
September to October
Open Monday to Friday
09.30 to 16.30
During the summer every year, The Macallan stops production and enters the "Silent Season" when maintenance is carried out in the Distillery. This happens from the end of June until the beginning of August. Unfortunately we cannot take visitors on a Distillery Tour, but we have a limited tour and a visit to warehouse 7, a traditional warehouse followed by a tour of the warehouse upper floor exhibition 'The story of Oak' ending with a dram in the Visitor Centre. Please contact the Distillery for this year's Silent Season dates: Distillery@TheMacallan.com
Christmas / New Year
The Macallan Distillery and Visitor Centre close each year for Christmas and New Year. Please contact The Macallan for this year's holiday closing dates: Distillery@TheMacallan.com

Getting There: From the A941, Elgin to Dufftown Road, take the B9102 to Archiestown just north of Craigellachie. The distillery is on your left after a mile.

Parking / Reception: Follow the signs past the farm and through the distillery. Turn left at roundabout into car park beside the Gardener's Cottage. Margaret Gray and her colleagues will greet you like old friends and lead you into a setting of great charm. The Macallan confidence is evident as you tour the distillation of the "Rolls Royce" of malts.

Maximum Group Size: 10

Group Bookings: Small and by appointment only.

Enquiries: Tel: 01340 871471

Photography in Distillery: Yes

Disabled Access: Tour is not easy with quite a few stairs to negotiate. The new Visitors' Center includes a nosing room, allowing disabled vistors to reach the very heart of The Macallan.

Foreign Visitors: Leaflets in French, German, Spanish, Italian, Greek and Japanese.

Contact The Macallan Distillery
Easter Elchies, Craigellachie
AB38 9RX Scotland
Tel: +44(0)1340 872 280