Description: Rounded, delicious and elegant - a fine apéritif malt, which strikes an appealing balance between silky, oily smoothness and flightier, more aromatic characteristics.

Appearance: Rich amber, polished bronze. Very slight beading.

Nose: Slow to rise. At first, a forest floor in autumn: damp air, earthy and wet. Above this, sweeter notes, soon developing into a compote of fresh autumn fruits; ripe berries, with some red apple. Later, very distant smoke and hints of antiseptic. Later still, a surprising and sparky orange zest. Overall, quite light and well structured. Water makes things softer and more elegant, bringing forth gentle orange fruit gums over hints of creamy caramel.
Body: Light, yet also lightly oily and tongue-coating.
Palate: Very hot, powerful and urgent at full strength. Immediate orange oil, then a developing complexity. Toasted cereal notes, tarte au chocolat scented with orange and a little ginger, the bite of a fruit compote. At once light and drying, yet deliciously oily with a particularly well balanced acidity. Very late and subtle cocoa with hints of cigar box cedar. Water cools things down; it's all lighter, cooling and minty now, with some boiled fruit-sweets.
Finish: Long and persistent. Although hot and drying, remains smooth, silky, warming and delicate, with a sweetly fragrant rose-water aftertaste.
Tasting Notes by Diageo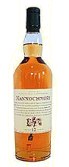 Nose:

Sweet, light and perfumed: dried flowers, lemon, soft fruits, hazelnut and syrup. Reminiscent somehow of crunchy nut cornflakes.

Palate: Still floral and attractive. There's a hit of lemon meringue pie in the middle, and all very light, sweet and fragrant.

Finish: A little short, but you don't want this style of malt to last forever.



Comment:

A lovely sweet, frothy, summery dram.



Tasting Notes by Dave Broom