Glenallachie Single Malt Scotch Whisky
Aberlour, Banffshire
AB38 9LR Scotland
Tel: +44 (0)1340 871 315 / Fax: +44 (0)1340-871711
Viewer's Comments about Glenallachie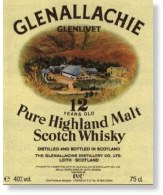 The Glenallachie Distillery was established in 1967 in the heart of Speyside by Mackinlay and Macpherson Ltd., a subsidary of Scottish and Newcastle Breweries Ltd. In 1968, the first spirit was produced which provided a Speyside malt for the Mackinlay's blends.

In 1985, Invergordon Distillers Group purchased Glenallachie Distillery along with brands and Isle of Juran Distillery; Glenallachie was then mothballed. In 1989, Campbell Distillers (owners of the nearby Aberlour Distillery) purchased Glenallachie and restarted the distillery. The inventory of the plant even listed the ducks in the dam!

In 1975, Pernod Ricard acquired Campbell Distillers. Chivas Brothers, a subsidiary of Ricard is the producer of Glenallachie. Glenallachie is a component of Chivas Brothers Cask Strength editions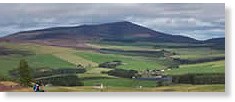 Glenallachie Single Highland Malt Whisky is available in a 12 Year Old Style - a tasty and underated Speyside malt. Glenallachie's 1992 Connoisseur's Choice bottled by Gordon & MacPhail is an uncomplicated, aperitif whisky and its 1992 Signatory has matured for 14 years. Most of the production is used for blending, specifically for the Clan Campbell brand which belongs to Chivas.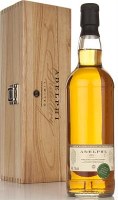 GLENALLACHIE 36 YEAR OLD 1973 by ADELPHI
1 of only 201 bottles from cask no. 1873

36 year old Speyside 48.1% % vol

Glenallachie is uncommon, and can be very good. This venerable example is drawn from an American oak hogshead and its character owes more to the wood than the spirit. The strength is low – it drinks well straight – and the colour a deep copper-gold.

Nose: The first impression on the nose is rich and unctuous; scented oil (hair lacquer, Brylcream), sandalwood and tinned fruit salad.

Taste & Finish: The taste is old fashioned, a reminder of how whiskies tasted long ago: canvas, guy ropes, a distinct whiff of coal smoke; sweet (crystalline coffee sugar) and slightly mouth drying. A drop of water raises fruity and waxy notes – stewed gooseberries in suet dumpling, then stewed apples. A smooth texture and a taste reminiscent of old Calvados. Sweetish to start, with some spice and mouth-drying liquorice; a long finish, and distinct cloves in the aftertaste. Complex and interesting.

Tasting Notes Credit: Adelphi Distillery
The Glenallachie Distillery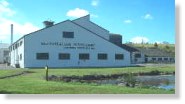 The Glenallachie (pronounced "Glen-alec-y") Distillery is one of the youngest distilleries in Scotland. Built in 1967, it is nestled at the foot of the Ben Rinnes and draws its water from deep granite springs and snow-fed burns. The 1960s style distillery was designed by Architect S Lothian Barclay of Lothian, Barclay Jarvis & Boys and Managing Director and Designer Delme Evans. Delme has also built Isle of Jura and Tullibardine Distilleries prior to Glenallachie.

Glenallachie Distillery is a four pot still, malt distillery. This Highland Scotch Malt Whisky is matured in American Oak casks which previously held bourbon.

The name Glenallachie may have been derived from the early gaelic word ailech which means rocky place, from ail, a rock. Allachie also translates to the modern Gaelic Eileachaidh – rocky or stony.

Glenallachie distillery does not have a visitor centre or offer tours.