Tormore Distillery
Advie, Grantown-on-Spey, Moray
PH26 3LR Scotland
Tel: : +44 (0)1807 510244 / Fax: +44 (0)1807 510352
Viewer's Comments about Tormore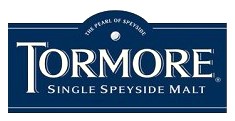 The Tormore Distillery was built in 1958 and is an amazing picturesque setting. The distillery's original purpose was to contribute to Long John blended whisky, but later was also used as an element of Ballantine's. Designed by architect Sir Albert Richardson, a past president of the Royal Academy, it was the first new distillery built in the 20th century. There were 12 sites selected in the Speyside 'golden triangle' before Tormore was chosen – a high cold place which benefits from the from fresh pine forest air. It was established as a showcase after 200 years plus of distilling experience, with the highest quality materials.

The internationally known architect, Sir Richardson, was successful in creating a building unlike the usual classic Highland distilleries. He avoided the mundane look of the concrete and glass boxes which most distilleries were modeled upon and instead created beautifully great arched windows, stone balustrading and fine strip-fenestration on the roof-ridge which gives this distillery considerable style and originality.

In 1975, Long John was absorbed by Whitbread & Co. and the distillery was then acquired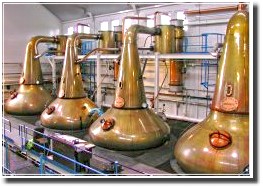 the same year by Allied Distillers Ltd. Tormore has been owned by Chivas Brothers Pernod Ricard since 2005.

Below the distillery, in the River Spey, is one of the few remaining beds of freshwater Pearl mussels. The way the mussels flourish in these waters is a testament to the purity of river and its tributaries. Elsewhere, pollution has made these pearl mussels extinct.

The Tormore Distillery produces a truly enjoyable malt whisky with a remarkable smoothness, combined with a subtle citrus tang. Also known as producing a malt of character and complexity, the Tormore Distillery is the Pearl of Speyside. The name reflects its brilliant appearance and honours the freshwater pearl mussels flourishing in the pure clean waters of The River Spey



TORMORE 12 YEAR SINGLE MALT SCOTCH WHISKY
COLOUR: Autumn Gold
NOSE: Gentle citrus notes, toasted almonds
BODY: Medium
TASTE: Smooth and soft, a subtle citrus tang balanced with subtle spices, dry
FINISH: Rounded, long lasting, complex

Tasting Notes by Tormore Distillery



TORMORE 1996 - CONNOISSEURS CHOICE (GORDON AND MACPHAIL)
TORMORE 1996 BOTTLING NOTE: Distilled at the Tormore distillery in 1996 and aged for 11 years before bottling in 2007 for Gordon and MacPhail.
TORMORE 1996 TASTING NOTE: he nose is of medium-body with a spirity feel. There are notes of cut fruits and the salad made thereof, notes of orange blossom and rose water, hints of crisp barley sugar and toasty cereals. The palate is of medium body with superb balance. There are notes of fruit salad and crispy spices; cloves, cardamom, cinnamon and ground ginger. Notes of dried peels and a soft oak with lemon marmalade and vanilla fudge. The finish is of reasonable length with dried fruit and fruitcake.

Tasting Notes by The Master of Malt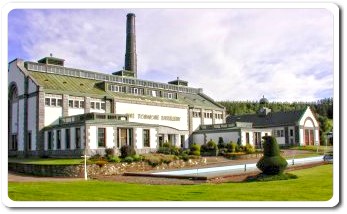 The Tormore Distillery was built in 1958 on the Aberlour to Grantown road. It's an elegant and modern distillery complete with an ornamental pond with fountains, a bell tower, perfectly manicured gardens and a musical clock which chimes every 15 minutes to the tune of one of four Scottish songs. One can relish in the beautiful view of Speyside from the front of the distillery as well as the impressive backdrop of the forest and hills.
In 1972, Tormore was was expanded from four to eight stills, and in 1984 these were converted to heating by wood chips which were a plentiful by-product of the extensive forestry within the area. The water is sourced locally from the Achvochkie Burn

The water combines with purifiers on the large stills to create the smoothest malt whisky. The purifiers remove the heaviest particles from the distillation and lighten the spirit. The malt used is lightly peated and the whisky is matured principally in ex-Bourbon casks.

A time capsule in the shape of a pot still was buried in the forecourt of the distillery and is scheduled to be opened in the year 2060. It contains various items such as the names of the Tormore staff in 1960, samples of barley, local water and cask staves. Also included is a tregnum (a large bottle which contains the equivalent of 3 standard 70cl size bottles of whisky) of Long John blended whisky.

Unfortunately, the Tormore Distillery does not have a visitor centre and tours are not offered.