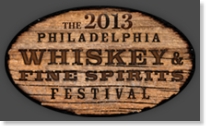 Whiskey and Fine Spirits Festival
Festival is bigger than ever - featuring a wide collection of spirits from around the world including premium whiskey, scotch, malts, bourbon, rum, vodka, gin, tequila and more. Guests will also have the chance to sample fare from local restaurants, shake hands with top industry representatives, and chat one-on-one with Master Distillers at this exclusive event. There will also be an on-site PA Fine Wine and Good Spirits Store for guests to purchase their favorite selection, or place a special order. VIP TASTING / EARLY ACCESS: Our exclusive VIP tasting, offered from 5:00pm – 6:30pm, will grant ticket holders early access to the Festival and will include rare and special spirits with master distillers and spirits representatives, as well as a special food pairing. VIP guests can also take a behind-the-scenes stadium tour of the stadium and will receive a $15 gift card to Fine Wine & Good Spirits Stores, along with more gifts. All VIP guests are invited to continue their experience during the Grand Tasting at 6:30 PM. GRAND TASTING / GENERAL ADMISSION (6:30pm – 9:00pm): The Grand Tasting will feature more spirits than ever. The tasting will feature over 100 premium spirits from around the world, including whiskey, scotch, bourbon, tequila, gin, rum, and vodka. Guests can converse with master distillers and industry representatives, enjoy cuisine from the area's best restaurants, and purchase their favorite spirits from the event at the on-site Fine Wine & Good Spirits Store. Guests can even have their bottles signed by the distillers themselves!
The Single Malt Whisky Extravaganza

JLadies and Gentlemen are cordially invited to enjoy a connoisseur's evening featuring rare & exceptional single malt, Scotch and unique whiskies from around the world. The evening includes a delicious dinner buffet as well as a selection of premium imported cigars for our guests' later enjoyment. The Single Malt & Scotch Whisky Extravaganza brings the discerning enthusiast the opportunity to sample the participating whiskies in a sophisticated and elegant environment with genuine camaraderie and knowledgeable representatives from each participating distillery. All events from 7:00pm - 9:00pm. Registration begins at 7:00pm. Business casual, Jackets preferred. No denim or athletic attire. Tickets: Society Members: $135. Non-Member Guests: $150.
Purchase Tickets Here!
Tickets may also be purchased by phone at 800.990.1991. Must be 21 years of age.
Bourbon & BBQ Festival

Join us at the festival for a great day of beer sippin', bourbon tastin', music listenin', cigar smokin', and barbeque eatin'. Your admission buys you a sampling glass so you can enjoy an ALL-YOU-CARE–TO-TASTE sampling of beer and bourbon. Some of the best barbeque vendors are on-site if you get hungry all while enjoying seminars in the tasting theater and LIVE music all day. Over 58,000 beer and bourbon lovers have joined us for the last five years and this year is sure to be another SELL OUT! Get ready to squeal like a pig! Saturday VIP Bacon & Whole Hog Session – Noon - 6pm (food served in VIP areas from Noon – 2pm only. Last call is at 5:45pm) and Saturday Regular Session – 2pm - 6pm.
Golden Nugget's 1st American Craft Whiskey Festival
The event kicks off on Friday night at 7pm with a Whiskey Dinner hosted by Master of Whiskey Peter O'Conner and Miss Cheetah Fletcher where guests can enjoy an exhilarating evening of world class whiskey, cigars and turn of the century American fare created by Executive Chef Bobby Hettmannsperger. The decadent dinner will feature several expressions of Bulleit Bourbon and George Dickel Whiskies. Tickets can be purchased for $75 plus fees and taxes. The Grand Tasting Experience will also take place on Friday from 7pm to 11pm and on Saturday from 3pm to 8pm and will be hosted by Masters of Whiskey Kevin Loser, Sean O'Rourke, Cheetah Fletcher and Peter O'Connor. During the experience, guests can partake in 10 different sample tastings of artisan whiskies and barrel aged barley beers. Whiskey connoisseurs will also have the chance to join in on master mixology classes, educational seminars and pot still demonstrations. The two day event will feature culinary delights by Executive Chef Bobby Hettmannsperger and live entertainment. Whiskey Festival tickets can be purchased for $49 (one day pass) and $79 (two day pass). Guests can also purchase tickets to both the Friday night Whiskey Dinner and the Saturday Whiskey Festival for $99. Ticket prices do not include fees and taxes.
The Monte Carlo Whisky Conference
Collectors, Investors and Connoisseurs of the finest whiskies are invited to gather in the Principality of Monaco for the debut edition of The Monte Carlo Whisky Conference, the world's most exclusive whisky event showcasing the rarest whiskies. Fifty golden ticket holders will gain unprecedented access to leading whisky experts and to some of the finest collectable whiskies with a total value of €500,000. There will be a special focus on whisky as an investment. David Robertson who founded The Whisky Trading Co Ltd, the world's first Whisky Investment business, will host a seminar on whisky investing titled 'Liquid Gold or Lead Balloon?' The experts, who will also present some extremely rare and precious malts at their individual master classes include; Dr Bill Lumsden, Production Director of the Glenmorange Group; Dr Sam Simmons, Global Brand Ambassador, The Balvenie; Ronnie Cox, Global Brand Ambassador, The Glenrothes and Richard Paterson, Master Blender, The Dalmore. Paterson will also host a pre-conference whisky tasting of The Dalmore Constellation in Monte Carlo 1st October 2013. "It will be the most exclusive and expensive tasting of The Dalmore ever," says Paterson explaining that the total value of the four single malts to be tasted at the event will be €47,000.